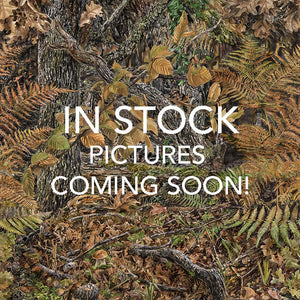 Sigma 150-600mm F/5.0-6.3 DG OS HSM CamShield
Regular price $129.00 Sale
IN STOCK AND SHIPPING - PICTURES ON THE WAY
This CamShield is for the "Contemporary" model not the "Sport" model
CamShield lens covers provide complete protection from impacts, scratches, dust, and moisture while maintaining full access to lens controls. Each CamShield is crafted to provide total lens coverage with a minimum number of parts to ensure that no part of the lens is left exposed and to reduce the number of places where dust and moisture can infiltrate moving lens components like focus rings and zoom mechanisms.
CamShield lens covers are shockproof and water repellent. Each is made with a 4mm EVA foam base layer and poly-laminated exterior. Lens covers are thermoformed to each lens and do not stretch or lose their shape. Intricate lens components and wheel caps are covered with molded silicon parts that enable easy access, visibility, and control of lens buttons and switches.
The Sigma 150-600mm F/5.0-6.3 DG OS HSM gives access to the focus ring through two openings which are covered and fixed with press studs when using auto focus. An expandable sleeve protects the zoom mechanism while maintaining full zoom function.